A. Collapsible, sweated copper pipe frame.
B. Duct tape and wires.
C. Alessis D-4 drum module.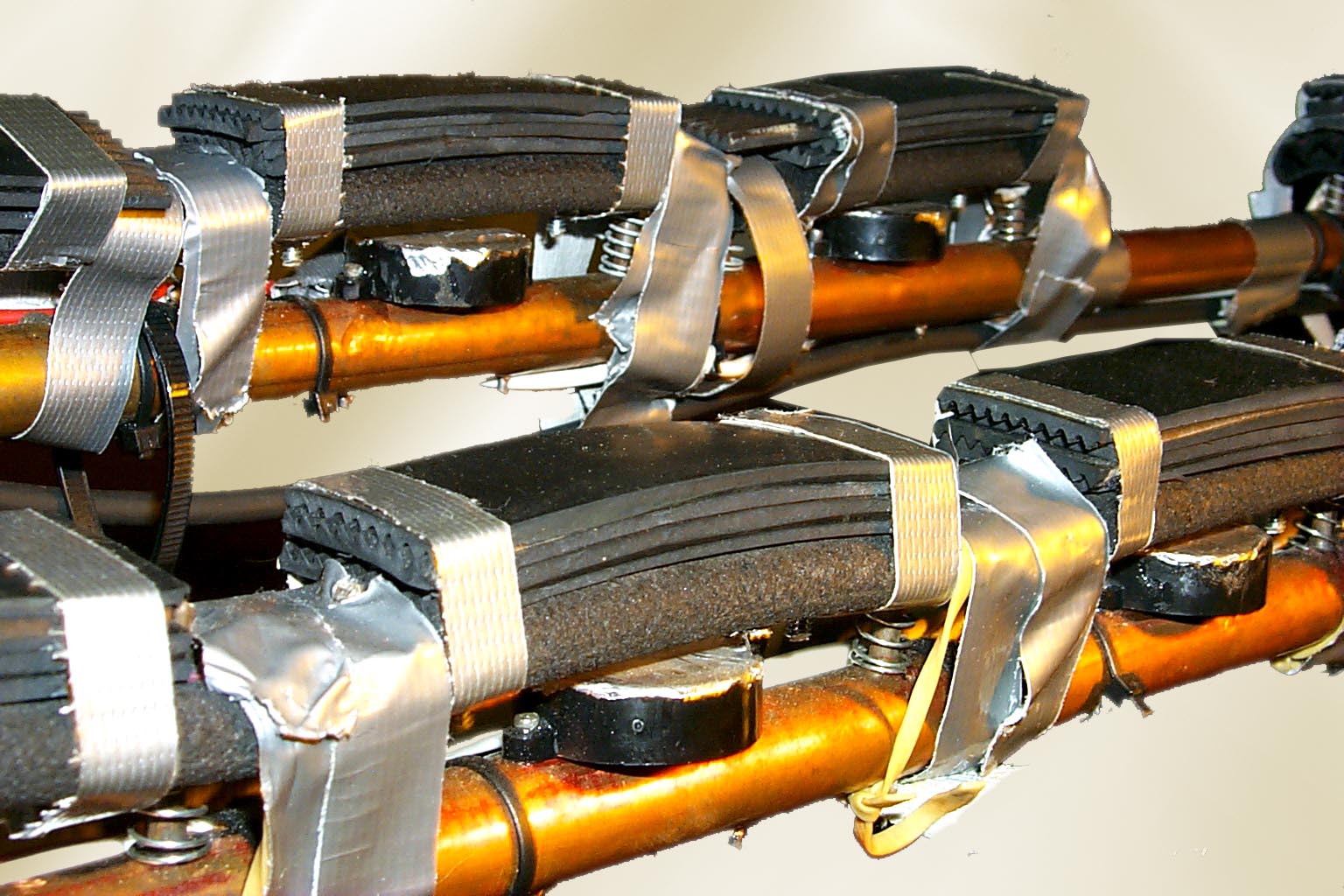 D. sections of flat garden hose with underlying piaso transducers these spring lifted sections of hose are floating slightly above the transducers which are affixed to the pipe itself by means of nails, pointing in opposite directions through holes drilled through the pipe. The transducers are coated in aluminum foil as the bottom side of the hose is plated with copper and both are wired with the transducer into the same semi-broken circuit – in this way the actual mechanism itself becomes a switch (gate, if you will) to insure that the transducer only triggers when that particular section of hose is hit - you dig?
E. The Clutch: Hitting this shifts the D-4 to the next octave up in a continuous loop of 3 octaves.
F. The Brake : Hitting this shuts every thing up. critical in dealing with long, extended samples.
G. More duct tape and wires.